The Doctors
Steven D Fisher DC
Chiropractic Physician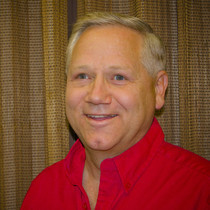 Dr. Fisher has provided over 250,000 adjustments and has over 34 years of experience. The majority of his chiropractic practice was in California, where he was born.
After moving to Utah to retire, he realized that his passion of helping people would be best accomplished by continuing to offering chiropractic care in Utah. He has had a clinic named Utah Spinal Care in Sandy Utah.
Dr. Fisher has a fascinating story about how he followed his father's footsteps to become a chiropractor. In summary, he was born with one leg bent at an odd angle. At that time chiropractic adjustments were not done to babies — although they are now. His parents brought him to a pediatric doctor who recommended an orthopedic medical specialist. They felt to potentially operate and place the infant into a cast. After a couple of years, and with the help of a brace, they said, the baby will hopefully be able to walk.
Dr. Fisher, Senior decided to apply his chiropractic knowledge to his son, Steve. Within just a few months of chiropractic care the leg was in the normal position. No surgery nor cast was required.
Dr. Fisher has six daughters, and loves to help family and children feel their best. He loves the opportunity to help the Holladay Utah community improve their health through chiropractic care.
Ryan James Rowell DC
Chiropractic Physician
Dr. Rowell recently moved to Utah from Dallas Texas (so be careful what you say about the Cowboys). Dr. Rowell studied Biology at Utah State University and Graduated with a Doctor of Chiropractic degree from Parker University.
Dr. Rowell has a beautiful wife and one little girl. Together they are enjoying the mountains and getting outside as much as possible. They are a very active family and you can tell by their smiles that they love living life to the fullest!