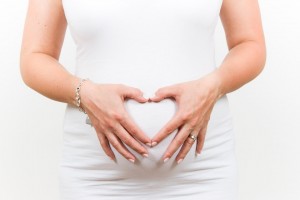 During pregnancy a woman's center of gravity shifts towards the front of her pelvis. This additional weight in front causes stress to the joints of the pelvis and the lower back. As the baby's weight increases the curvature of the lower back is also affected compounding the problem.
Approximately 50% of all expectant mothers develop low back pain at some point during their pregnancy. This is especially true during the third trimester.
Chiropractic care throughout pregnancy can relieve and even prevent the pain and discomfort frequently experience and create an environment for an easier, safer delivery. Alignment of the pelvis is extremely important for the health and comfort of mom and baby. At our Holladay, UT chiropractic office Dr. Rowell and Dr. Fisher have both helped many soon to be mothers and would love to help you. If you or someone you know is pregnant and experiencing back pain or discomfort please contact us.
Tips for pregnant women:
Be sure to get adjusted regularly
Gently exercise each day
Wear shoes with arch supports
Lift from the knees
Lay on your side with a pillow between your knees to take the pressure off your lower back when you're sleeping
Eat several small meals or snacks every few hours
Take vitamin supplements